Customer case: Accessible website - foundation Pełni Kultury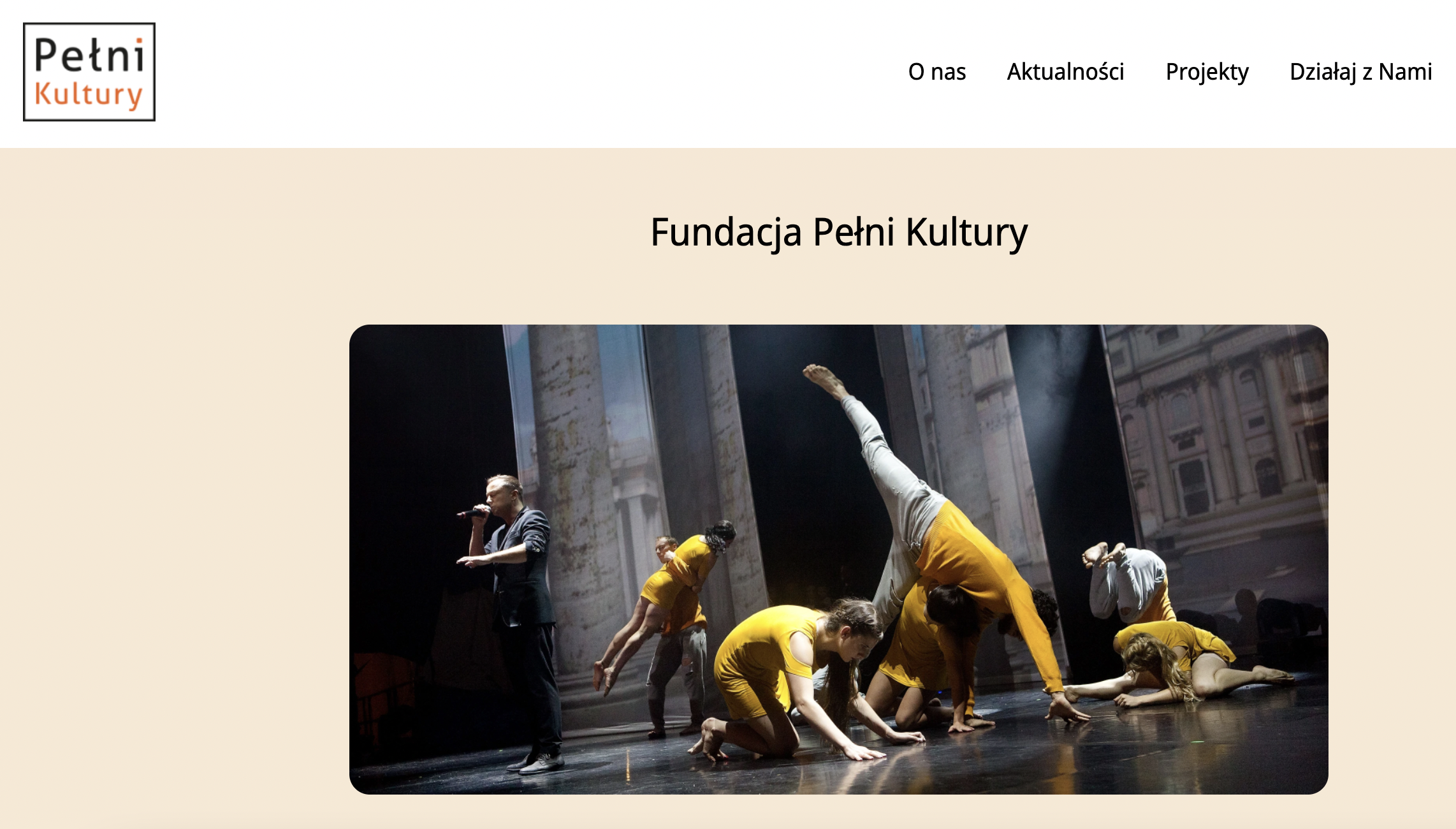 Customer
Foundation "Pełni Kultury"
Project
Creation of new, accessible website for the foundation
Team
Dawid Górny, Kacper Mikocki, Tomasz Bonior, Dariusz Drezno
Customer feedback:
"Together with Accens we created accessible webpage for our organization. It was a quick, effective project and pleasure at the same time.
We especially liked the creative workshops, during these meetings we together defined values and goals for the foundation. It helped us to create website which truly serves our needs and supports our mission."
Challenge
Pełni Kultury (Full of Culture) foundation, which specialises in organising accessible cultural, educational, sporting and tourist events, needed a new, accessible website.
The main assumptions of the newly created website were: accessibility for people with various disabilities, speed and security.
Solution
After familiarising ourselves with the client's requirements and creating a simple visualisation of the proposed website based on them, we had to choose a set of tools to deliver the website.
We assumed that the website would be created using Stackbit. We chose this tool because it has great advantages over competing solutions such as Wordpress or Joomla. Stackbit allows you to create static pages, which has a positive impact on the speed of their loading and SEO. The CMS and editing of the website code are available in the browser. Stackbit also provides templates allowing for a quick start of the project and gives the possibility to easily configure the test and production environment.
In our solution, Stackbit is hosted on the Netlify platform and the code repository is located in GitHub. Netlify allows us to integrate tools for automated accessibility testing, so the website was created with the needs of people with disabilities in mind from the early stages of development. Additionally, at the beginning of the project, the developer and the testing team discussed the most common accessibility mistakes and good practices for different components.
Once the website was created, accessibility tests were carried out by both technical tester (compliance with the WCAG 2.1 standard) and a visually impaired tester (disabled user experience). As a result accessibility and UX errors were addressed very quickly.
The project was complete when all the problems reported by the testers got fixed and the client accepted the final result presented during the demo.
Results
Automatic accessibility tests show zero errors.
Manual tests against WCAG 2.1 level AA also show no accessibility problems.
Exploratory testing of the end user with visual impairment successfully completed.
The website meets customers' requirements, responds really fast and is secure.
We are continuing our cooperation with the Pełni Kultury foundation and we are proud to see how it grows.
You can follow foundation activities on their new, accessible website pelnikultury.pl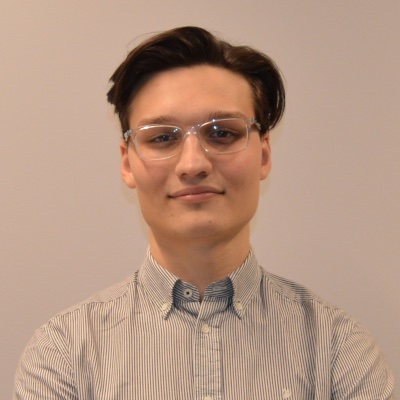 Kacper
Mikocki
Co-founder of Accens, responsible for the area of testing and training
Specialises in technical aspects of digital accessibility, has completed several dozen accessibility testing projects and WCAG audits. Leads accessibility courses and develops additional training materials. Software tester, webmaster and digital accessibility consultant.
LinkedIn Kacper Mikocki
Your website can be accessible as well
Creating an accessible website from scratch can often be cheaper than testing an existing solution and fixing all defects.